Sack Palletising
We see automated processes in every aspect of manufacturing and production. Especially where significant gains can be made in the efficiencies, and reductions in production costs. Sacks and bags used for grains and aggregates are can heavy and cumbersome. A prime example of where manual palletising of sacked goods has now been superseded by more automated processes.
There are two common types of palletising used for handling of sacked goods, pick and place palletisers and layer palletisers.
Pick and Place Palletisers
The pick and place systems will use a robotic arm with a gripper to move the sacks onto the pallet. Pick and place palletisers are a suitable choice as they can be configured to carry bags weighing hundreds of pounds.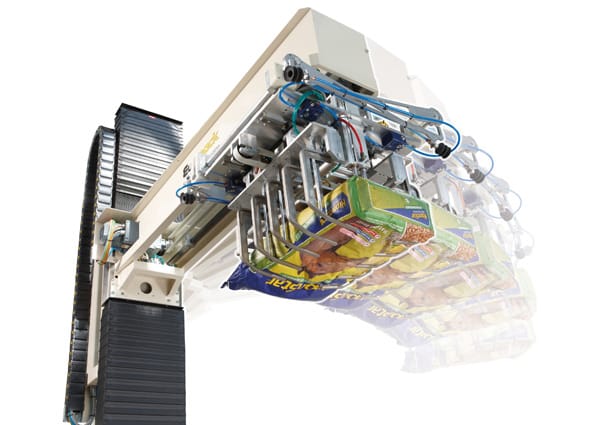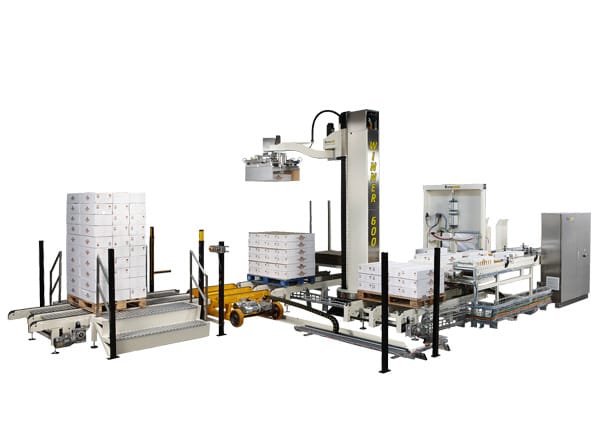 Layer Palletisers
Layer palletisers can be configured to process a wide range of sacks and bags. These types of palletisers can help to compress and secure the layers of sacks onto the pallet. The advantages of the automated process far outweigh those of manual palletising, both in terms of speed and in stacking optimisation.
Our principal supplier, Europack are world leaders in sack palletising.  They have mastered sack palletising and have installed hundreds of systems all over the world. The designers at Europack have found ingenious ways of controlling the shape of the sack or bag, prior to palletising, and with in-built sensors and clever software, the finished palletised product is perfect.